We all know about Google Translate service very well. You can go to translate.google.com to translate a sentence or a single word, you can use the application for Chrome, etc.
But the thing is you have to do too many movements to translate: mark the text, right-click, copy, go to another tab, paste. It is very annoying especially when you need to know the translation of a single word on the website.
So how to speed up the process to make it quick and pleasant? Here are our tips on how to quickly translate a single word or a piece of text in Chrome.
1. Add the Extension to Chrome browser
Launch your Google Chrome.
Go to the extension web page https://chrome.google.com/webstore/detail/google-translate/aapbdbdomjkkjkaonfhkkikfgjllcleb?utm_source=chrome-app-launcher-info-dialog
Click

ADD TO CHROME

.
2. Configure Google Translate extension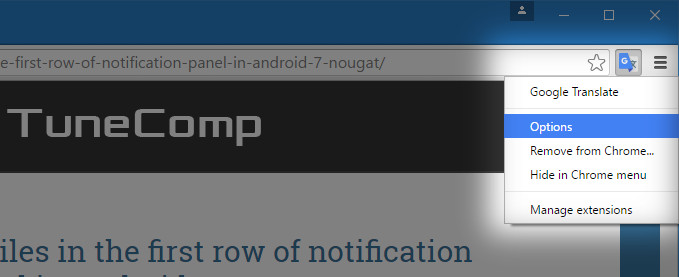 Right-click the extension icon in the toolbar, go to Options:
Specify your primary language and whether you prefer to see pop-up or not.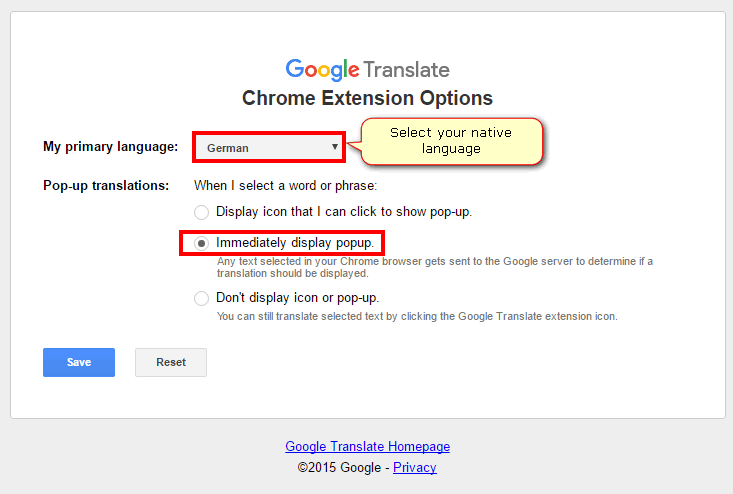 Be advised that if your primary language is the same as on the website you won't see neither a popup icon nor translation.
a) If the default setting (Display icon that I can click to show pop-up) is selected, you will have a pop-up icon. Click it and you will have a translation.
b) Immediately display popup: a word or a phrase will be translated immediately after selection. No clicks needed at all! Just select a word or a piece of text.
c) Don't display icon or popup: click the extension icon in the toolbar to view the translation: 
My choice is instant translation on selection: Immediately display popup.
3. How to quickly translate text in Chrome Browser
Use your mouse to select a piece of text on the website. You can also double click a word to select a single word. What happens after should be configured in Options of Google Translate extension (described in the previous section).
That's it!