As you might know, iOS 13 brings a lot of new nice features to our iPhones. Among them a long awaited Dark mode which Apple call Dark Appearance.
In this article we will explain how to enable the dark mode on iPhone running iOS 13 and later. We will also show how to make your wallpaper change color too when the mode is activated.
Note that the guide is applicable to iPhone XS, X, 8, 7 and 6S, because only these devices will receive iOS 13.
How to Enable Dark Mode (Dark Appearance) on iPhone With iOS 13
Go to Settings:
Scroll down the Settings page a bit and tap on Display & Brightness:
In the Appearance section select Dark:
That's pretty much it!
Yet Another Method to Quickly Switch to Dark or Light Appearance on iPhone or iPad
Frankly, this is my favorite way to enable or disable the dark theme. Follow the steps:
Open the Control Centre. Swipe down from the upper right corner (iPhone XS, X, iPad 2018) or swipe up from the bottom of the screen on iPhone 7, 8 and earlier models.
Use a 3d-touch or just long press on the Brightness slider.
Here you can easily toggle the appearance mode:
The Dark Mode Looks Awesome
Here is how it looks on my old iPhone 7. First, Home screen with the Silent Mode indicator.
As we can see even indicators change color. Read the next paragraph to learn how to make wallpapers change color to a darker one.
Lock screen appearance: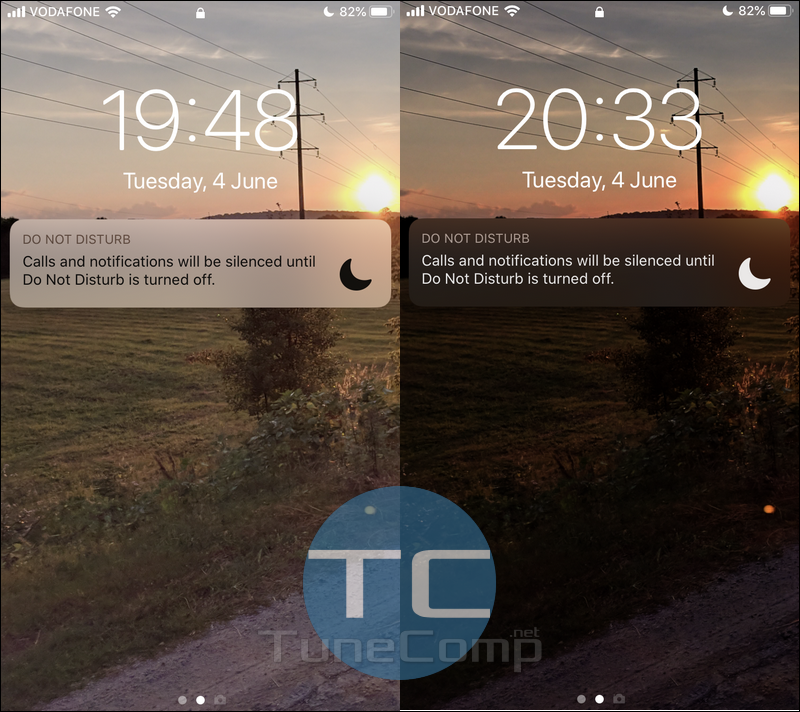 Settings appearance in light and dark modes: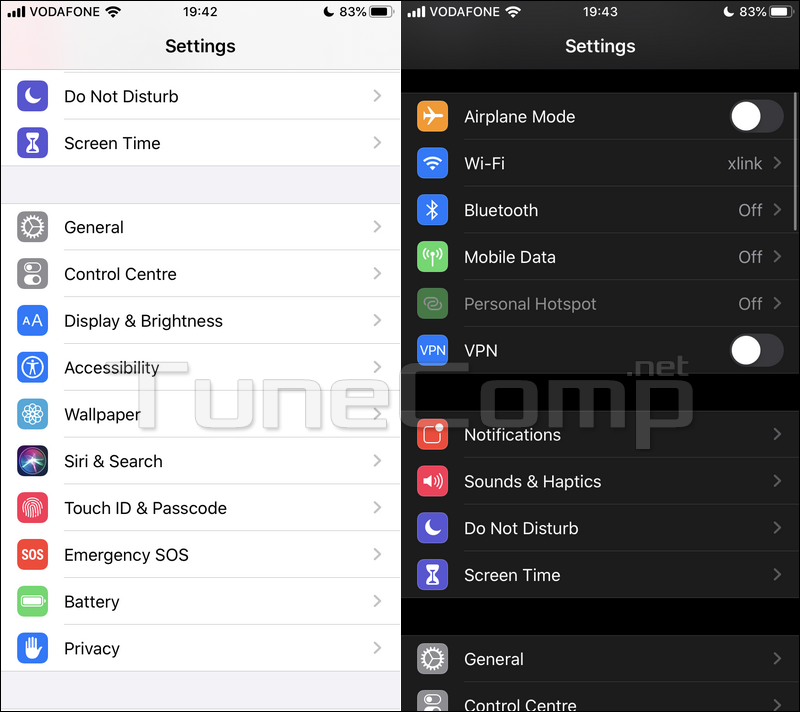 Dialer:
How to Activate Wallpaper Dimming on iPhone (iOS 13)
Here is how to make your iPhone under iOS 13 look even more awesome:
Go to Settings.
Scroll down a bit and select Wallapaper.
Activate the Dark Appearance Dims Wallpaper option: Done! Now you are 100% cool cause your iPhone will dim your wallpaper depending on the ambient light.
Note that not all iOS apps currently support the dark appearance. And first of all it concerns those of third-party developers. As of now, some apps already have a dark theme feature but it can be activated manually in its internal settings.
Wrapping Words
Feel free to comment, ask questions and add your information on the topic. Good luck!