In this guide we will explain the easy steps to boot into recovery and download modes on Galaxy S9 and S9+ with images. So you will always be able to reset your device from the 'brick" condition, fix all the issues in the case if it is glitching, install updates, boot to bootloader, etc.
You may need to boot your Galaxy S9/S9 plus into Recovery mode if you decide to factory reset your phone or for example wipe cache partition that is often a must when troubleshooting persisting issues.
The key combination for entering Recovery may seem unfamiliar to you since there is no physical Home button anymore on Galaxy S devices starting with Galaxy S8.
How to Boot Your Samsung Galaxy S9 or S9 Plus into Recovery Mode
Power off your Samsung Galaxy S9/S9 plus phone.
Press and hold Volume Up + Bixby + Power button at the same time: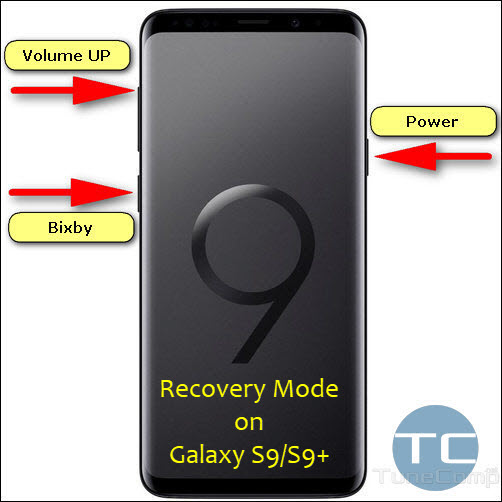 You may release all keys as soon as you see "Samsung Galaxy S9. Powered by Android" on the screen. Usually it is enough to hold keys for 4 seconds:
Wait a little more. First you will see No command and in a few seconds the phone will enter the Recovery Mode: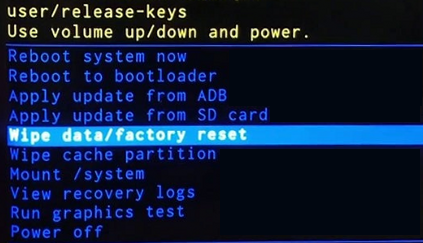 Now you can use Recovery mode: wipe data, clear cache partition, apply updates, etc.
Boot to Download Mode on Galaxy S9
Power off your Galaxy S9/S9+ device.
Press and hold Volume Down + Bixby button + Power:
Release keys after 4 seconds and wait for the Robot icon to show up:
Release all the keys when the "Download mode" appears on the screen.
Press Volume UP once again. Now you can flash firmware of your S9 using Odin or Smart Switch programs.
That's all. Very easy steps to boot your Galaxy device into recovery and download mode.