In this guide we will tell you how to reset Google Chrome browser, what does the reset mean and when it is needed.
When Do I Need It?
The Chrome works slowly or unstable.
The unknown ads are displayed on every site.
The search engine settings was changed by malware. You can't find Google in the list of search providers.
Somebody else was using the browser before you at work or any other public place where you are not allowed to create a personal Windows account.
Warning! If the search engine is locked refer to this article. Maybe no reset is needed in fact.
What Does the Reset Do?
The browser will look and feel like new. The bookmarks, the history, the saved passwords will be deleted. You will be able to sync your bookmarks when you sign in Chrome using your Google account.
How to Reset Google Chrome Browser to Default Settings
Go to Settings: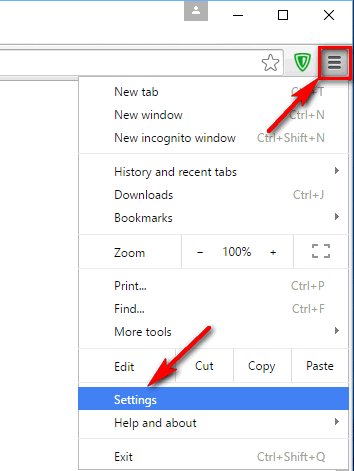 Click on Show advanced settings link at the bottom of the settings page.
Scroll to the bottom again and press Reset settings:
Confirm that you are serious about restoring your browser to its default condition: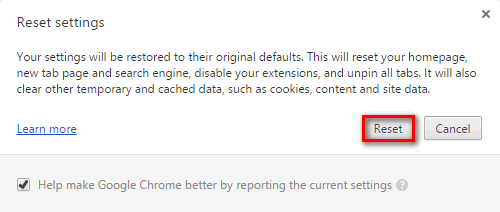 Done!
When do you use these steps? Tell us in the comments!