Here is how you can make lock screen notifications more or less transparent on Samsung Galaxy S20, S10, S9, S8, S7, Note 10, 9, as well as A-series, J-series and any other phone with One UI or Samsung Experience on top of Android 10, 9, 8 or 7.
Tweaking the transparency setting you can make your Galaxy phone's lock screen look awesome. Here is how to do it.
How to Change Transparency of Lock Screen Notification on Samsung Galaxy Phone with Android 10, 9 or 8
Open the Settings app on your Galaxy phone.
Scroll down a bit and tap on Lock screen and security (in OneUI 2.0 and 2.1 renamed to Lock screen).
Scroll down again and tap on Notifications (the item itself but not on the toggle):
Adjust the transparency of lock screen notifications using the slider.
Note that, on the latest Galaxy phones such as S10, S9, Note 10, Note 9 or any other model with Android 9 you need to first select Detailed or Brief as your notifications view style to be able to change the transparency of lock screen notifications: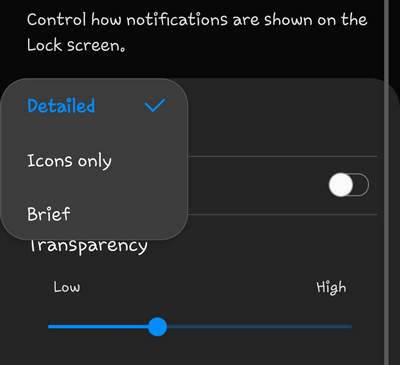 Now the setting turns active: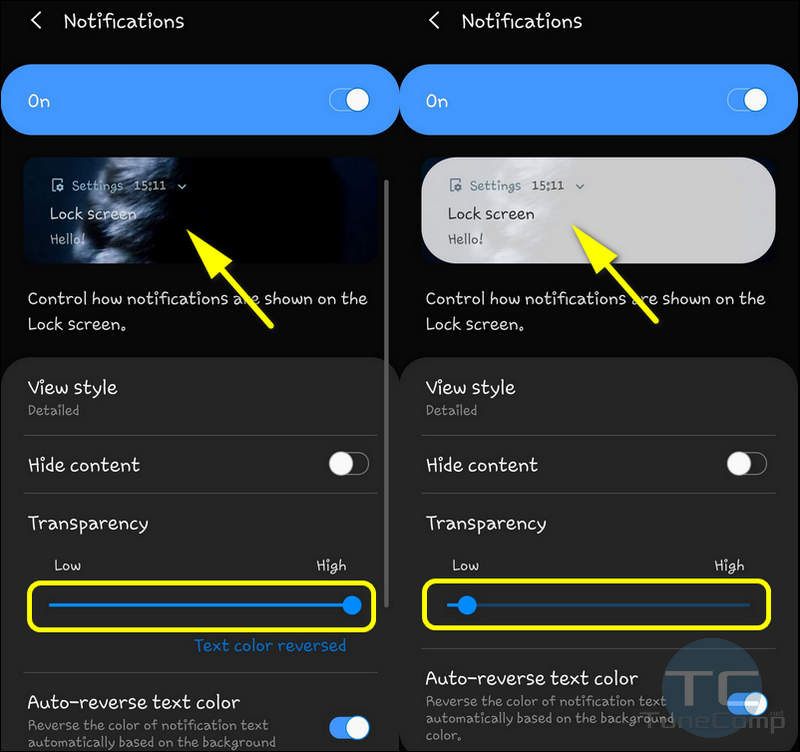 The setting looks almost the same on Galaxy S7 running Android 8 with One UI: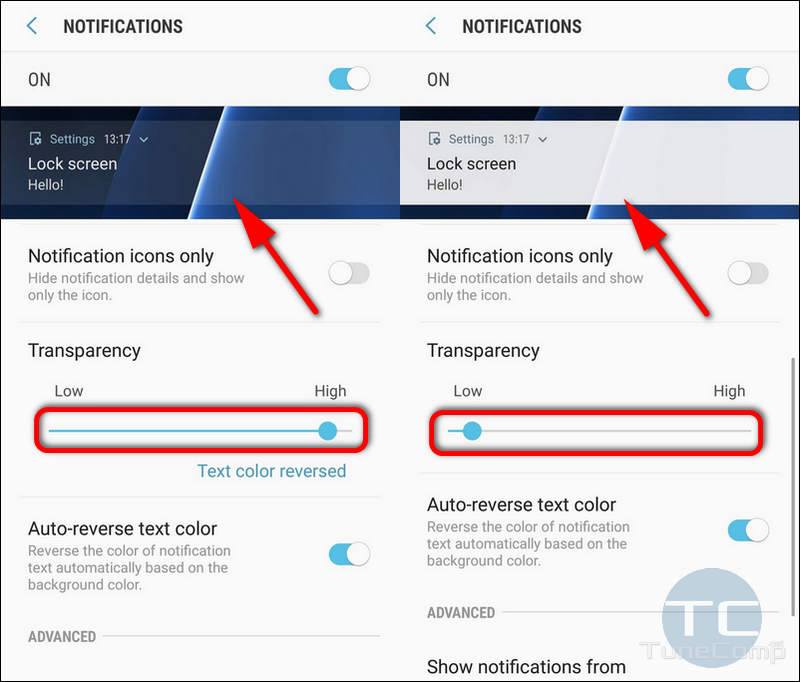 Auto-Reverse Text Color
In most cases you should keep Auto-reverse text color option enabled as it often helps to keep the notifications text readable.
But if you use your custom wallpaper, you may need to turn the color reversion off for notifications to look better.
I often turn it off when I use bright pictures as my lock screen background.
Closing Words
Please, share this tutorial if it helped you. Also, feel free to ask questions in the comments if something is not clear to you or you have some extra information to add on the topic.
Tell us, what else do you like to tweak on your Galaxy to make it look better than out of the box. Thank you and good luck!