It annoys me when the screen suddenly turns off or becomes darker while reading. Therefore, I always increase the screen backlight time (sleep timeout), usually choosing 2 minutes. This timeout is the most comfortable for me, so that the screen does not turn off when it is not awaited.screen timeout
In this step-by step guide I will explain how to change (increase or decrease) the sleep timeout of the screen on Huawei P30, Mate or any other modern Huawei phone that runs Android 9 Pie with EMUI 9 on top of it.
Besides that you will understand why the "Sleep" setting is greyed out (just unclickable) and you cannot change the screen timeout. The solution is actually easy.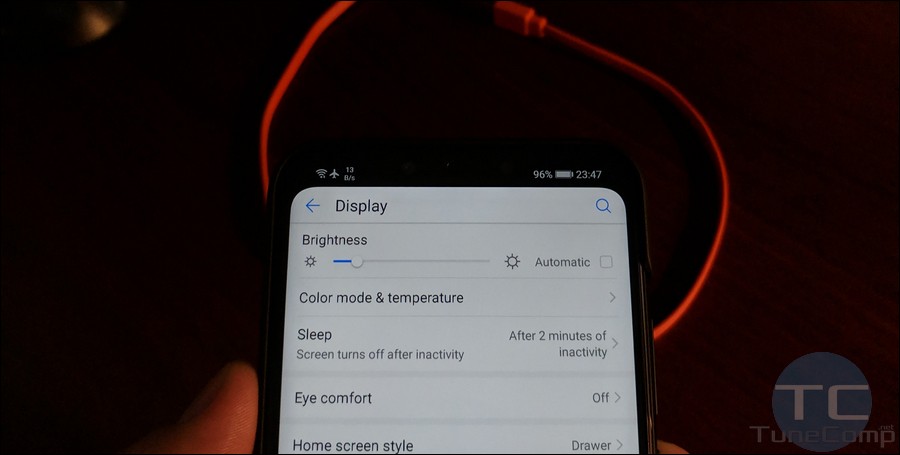 How to change the Screen Timeout on Huawei Phone
Head to Settings:
Tap on the Display section.
Here tap on Sleep:
Specify the time interval after which the screen will turn off automatically if you don't use your phone. In my example I select 2 minutes of inactivity:
You can return and adjust the screen sleep timeout at any time.
What to do if the Sleep setting is greyed out and cannot be changed?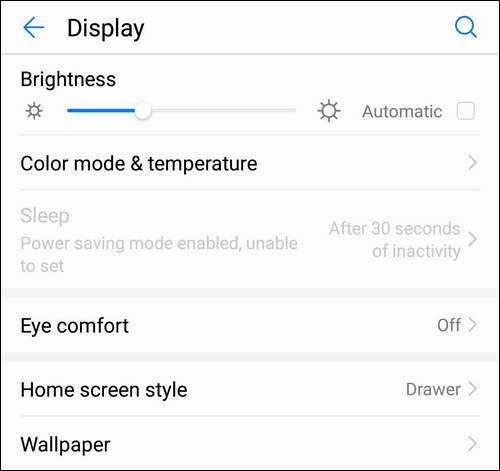 The answer is easy as I told you. The thing is that you currently have the battery saving activated. And logically you should disable the power saving feature to unblock the Sleep setting.
Go to Settings > Battery and deactivate the Power saving mode: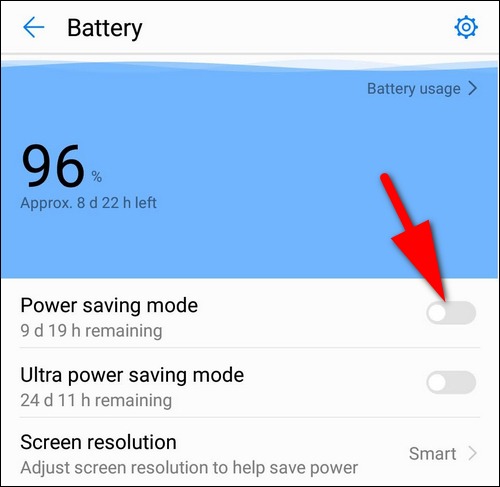 Once you've done it, you will be able to adjust the timeout duration – make it shorter or longer to your taste.
Did it help? Tell us in the comments!