Recovery mode allows you to apply an update, view information like IMEI, serial number or factory reset your device (especially if you cannot do it from Android settings: e.g. your Android is stuck on logo and won't boot normally or it is constantly performing a boot loop). Here we will explain how to enter Android Recovery Mode on Google Pixel and Pixel XL phones.
How To Boot Into Recovery Mode On Google Pixel or Pixel XL
Power off your Pixel: 
After the screen turns off wait for 30 seconds.
Hold down the Volume Down key and the Power Key until you feel the vibration.
Release all keys as soon as you feel the vibration.
Your Pixel phone will boot to the Fastboot mode (a.k.a. Bootloader). Select Recovery mode using Volume keys: 
Press Power key shortly to confirm booting to Recovery mode.
When the green robot with "No command" appears…  …press and hold the Power Key (like the Shift button) and press Volume Up shortly. This will take you to Recovery Mode: 
How To Boot To Normal Mode From Recovery
If you are in Recovery select Reboot system now (see the image above)
If you are in Bootloader select Start and press Power key to confirm a normal boot: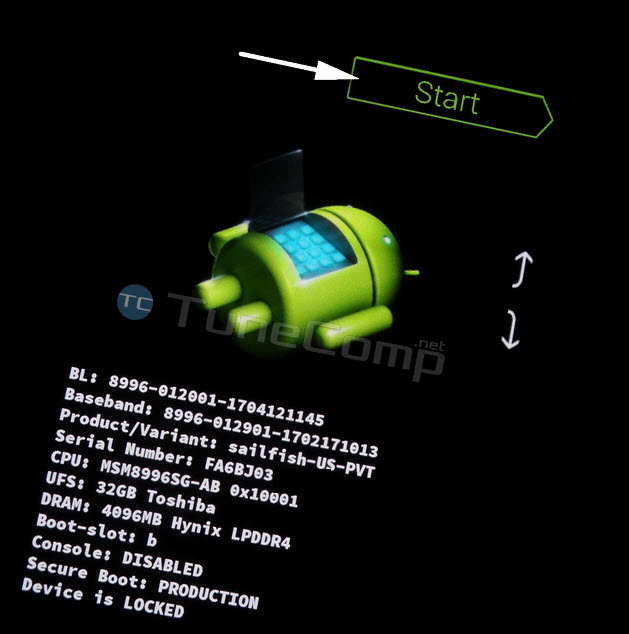 That's it. A little complicated but not a problem to remember the steps.