When you initialize your phone during the first startup you select the system language (locale for UI). Android 8 and 7 automatically set it as your input language as well. For English-speaking countries it is usually enough to use default settings and have the single input language. But you might also need to have several input methods. For instance, you might want to communicate with your friends using German while you prefer using English for your work. Here is how to turn off the default settings and manually add another input language (or even several) to your current keyboard on Android 8 and 7. The guide works for Android 6 Marshmallow as well.
Add Another Input Language on Android 8
Screenshots taken on Google Pixel running Oreo 8.0.
Open "Settings": 
Scroll down and select "System": 
Tap "Languages & input": 
Select "Virtual keyboard": 
Select your active keyboard. In my case it is "Gboard": 
Tap "Add keyboard": 
Select the language you need to add:
Select layout, decide whether you want to enable multilingual typing and finally tap "Add": 

Select which keyboard language you want to be primary by holding and dragging: 
Done!
How to Remove Keyboard Language on Android 8
Navigate to the language list using the steps above.
Tap the rubbish can icon: 
Select the language you are going to remove.

Tap the same icon once again: 
How to add another input language on Android 7 Nougat, Android 6 Marshmallow, LineageOS 13
Scroll down to the

System

section.
Tap on your

current keyboard

name to open its settings. It can be

Android keyboard

or

Samsung keyboard

: 
Disable

Use system language

that is set by default (this setting makes you use a single input method for your keyboard – your system UI language): 
Scroll down the Active input methods list and enable languages that you need to use as your input methods. Perhaps, we would like to add German: 
That's it. Now you can switch input methods on your keyboard. The way how to do this depends on a particular keyboard. Here is how to change language on "Android keyboard":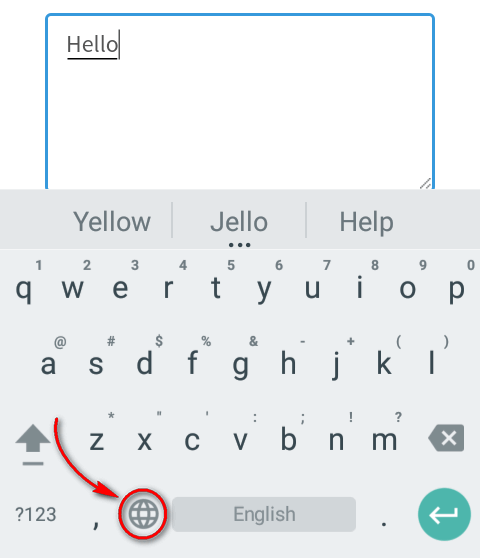 That's it!