By default there is no icons on the desktop except Recycle Bin. But many users may want to add another system icons. In this guide we will explain how to add Computer (This PC), Recycle Bin, User's Files, Control Panel and Network icons to desktop. 
How to add Computer or Recycle Bin to desktop in Windows 10
1. Right-click on the desktop and select Personalize.
2. Go to Themes.
3. Click on Desktop icon settings.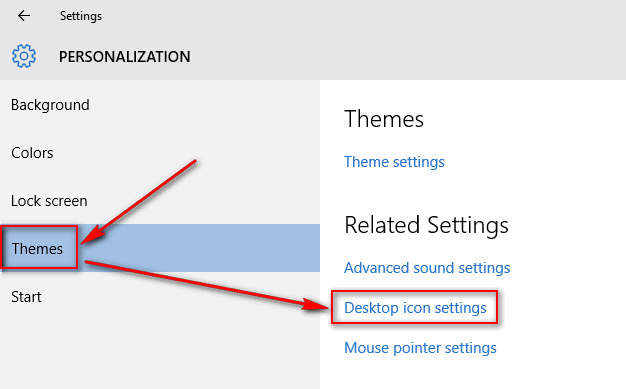 4. Check Desktop, Recycle Bin or any other icon you need to add to the desktop.
5. Press OK.
If you do not want any icons you can uncheck all flags and remove Recycle Bin from the desktop.