What is SearchProtectService (SPS)
Description: Protect For Chrome Secure Search.
The description sound serious. But in fact this service is malicious. It is designed to lock the intrusive search engine in Chrome. Thus users are unable to restore the settings in the browser . You should remove SearchProtectService (SPS) as soon as possible. Here is how to get rid of it.
How to remove SearchProtectService (SPS)
Method 1. Look for dubious software like Chrome Search and similar in the list. Uninstall it:
Method 2. Run AdwCleaner. In mosts cases it will help you to remove SearchProtectService automatically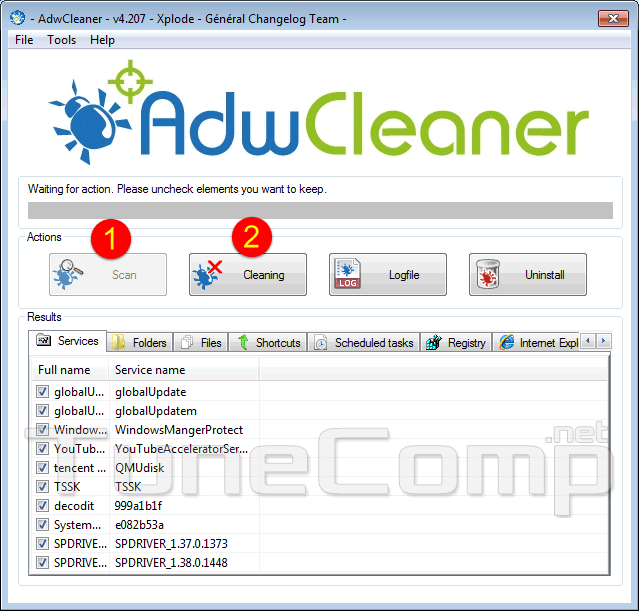 Method 3. Manually delete SearchProtectService (SPS)
Launch command prompt as admin:
Type:
sc delete SearchProtectService
And hit Enter. This will remove SearchProtectService from services list.
Do not forget! After removing the service you may still need to remove the Group Policy to unlock the search engine in Google Chrome.