For some purposes you may need to launch programs as admin. Even when it comes to a console window. You may need it when modifying serious system settings like administrating group policies, configuring network interfaces, editing user rights, creating or deleting accounts,  and more. 

How to open an elevated PowerShell window in Windows 10: 
1. Press the Start button.
2. Start typing "powershell" in the search field.
3. Right-click the PowerShell in the results.
4. Select Run ad administrator: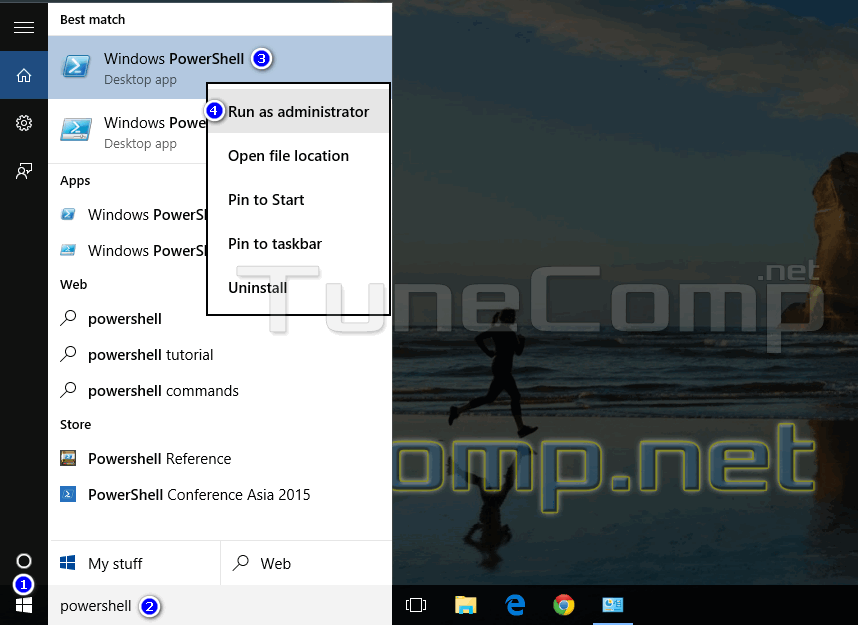 5. Press Yes in User Account Control dialogue window:
Here is the elevated PowerShell:

Tell us in the comments, for what purpose did you need to follow this guide?