Why you should get rid of Mail.ru apps and services
Mail.ru group is a media company that owns the e-mail service with the same name which is popular in CIS countries and provides mailboxes at mail.ru, list.ru, inbox.ru, bk.ru domains. Many years ago they launched their own search engine and started developing a number of services and applications. The main feature of Mail.Ru products is that they are often spread in an intrusive way – there is no warning about additional soft to install.
In most cases users are surprised at seeing Mail.ru icons and start page like //mail.ru/cnt/1514499?gp=820020 or //go.mail.ru in Chrome, Firefox and IE after they have just installed a freeware program. As far as we know Mail.Ru just pays money to software developers but does not control how honestly they distribute sponsored applications. In our detailed guide read about how to remove Mail.ru apps from PC, and get rid of mail.ru search and start page in Chrome, Firefox or IE. 
How to remove Mail.Ru from PC and browser
Uninstall all their programs
Launch Programs and features: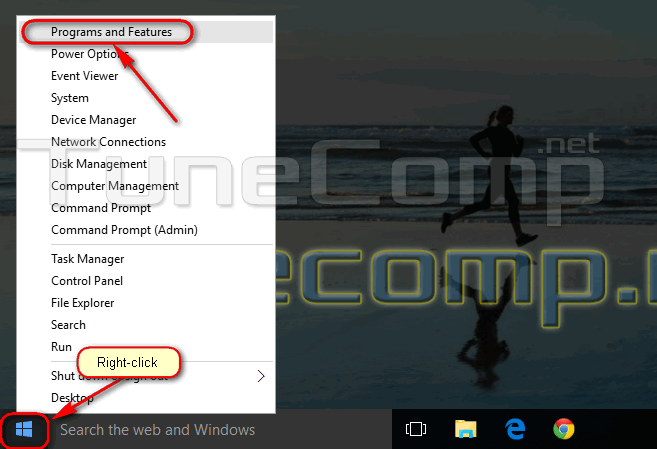 Uninstall all software by Mail.ru that is possible to remove:
Amigo browser
Mail.ru Agent
Mail.ru Guard
Mail.ru Sputnik
Mail.Ru Visual bookmarks
Unity web player
MailRuUpdater
Remove Mail.Ru extensions from browsers
Review all installed extensions. Remove Mail.ru search, visual bookmarks extensions from Chrome, Opera and Firefox. We recommend that you turn off all unknown extensions: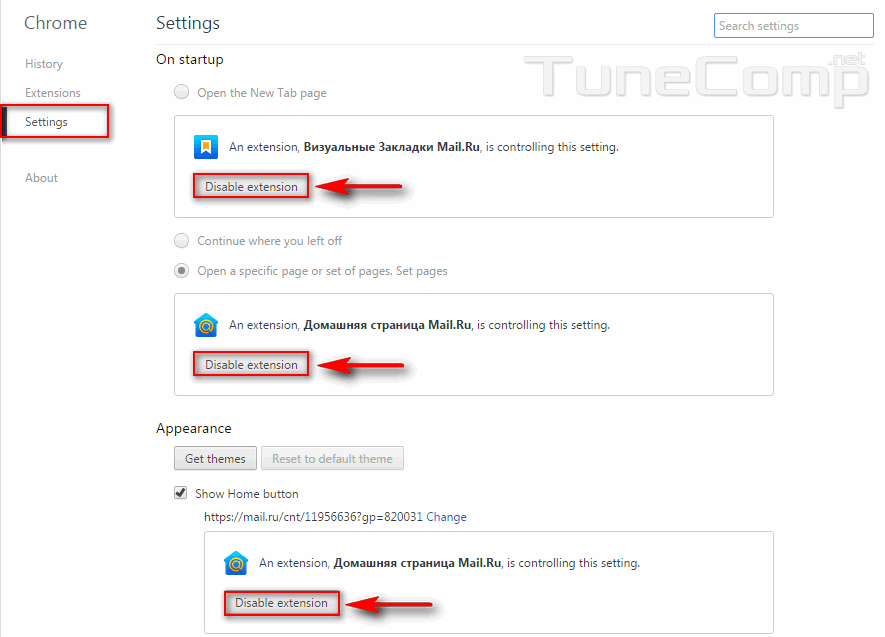 Press Reset browser settings if you see this:
Remove Mail.ru from default search engine
In you see that an extension is controlling the setting do not hesitate to click Disable extension:

It may also happen that you see "This setting is enforced by your administrator":

In this case you will need to unlock the search engine setting. (It happens that an intrusive site (like smartinf.ru or smartsputnik.ru) is selected as a default search engine and the setting is locked by the browser policy. As you may know from our previous publications there exist several websites that redirect to //go.mail.ru)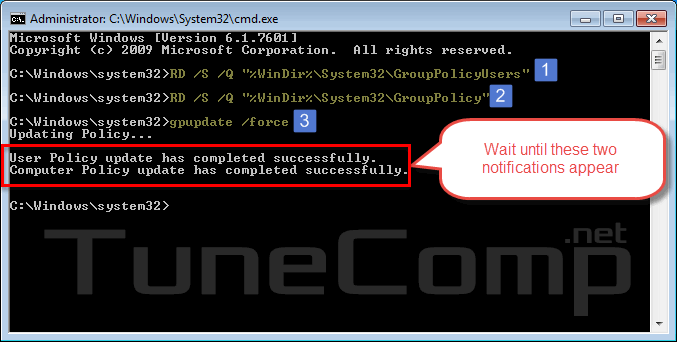 After that you would be able to:
choose your favorite search engine;
and delete mail.ru from search providers list:
Remove mail.ru from startup page and home page
Go to browser Settings – Home Page.
Delete "//mail.ru/cnt/…" page.
Specify your favourite page (or just leave the field blank and switch to Use the new tab page).
Press OK to save settings:
Then go to the Startup Pages settings.
Delete mail.ru URL from Startup pages list.
Specify startup pages addresses you prefer or just leave those fields blank.
Press OK to save:
Remove the remains of Mail.ru software
Using AdwCleaner
AdwCleaner is known to automatically detect and delete a lot of crapware including Mail.ru soft. Download the latest version of the tool (read here). Then all you need to do is:
press Scan,
wait,
press Cleaning
agree to restart when it is done: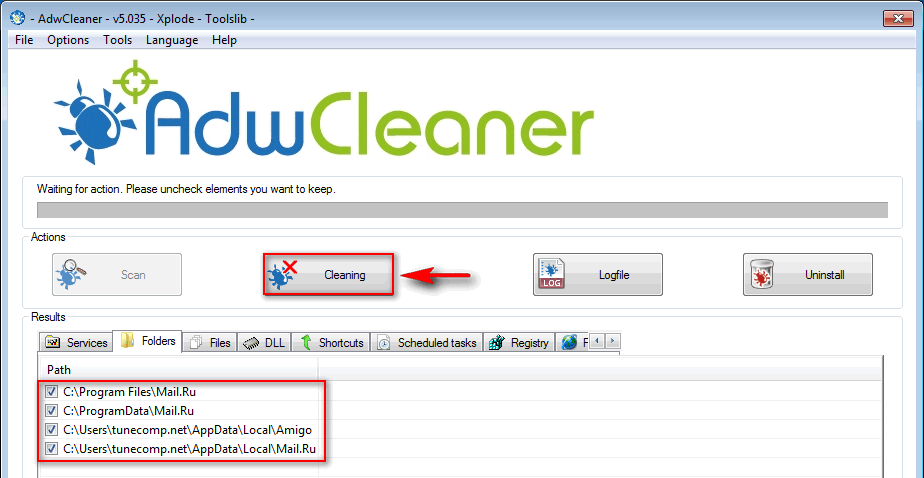 Some more proof the tool is great:
Using HitmanPro
Perform the system check as described here and remove all malicious elements from your machine:
Using CCleaner
1. Remove files older than 24 hours so it will clean all files in temporary folders:
And clean the system as shown below:
2. Clean the registry:
3. Delete mail.ru entries from startup:
Remove the traces of Mail.ru from the registry
Launch the registry editor: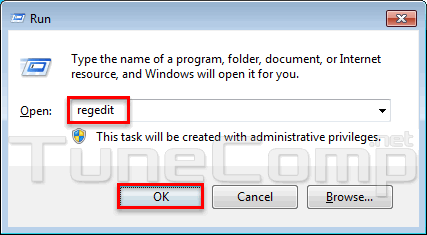 Search for the following words:
and delete all registry values and keys that contain them:
Go to the key:
HKEY_CURRENT_USER\Software\Microsoft\Internet Explorer\Main
Delete //mail.ru/cnt/10445?gp=820031 (or similar) page from the value:
Remove files, folders and shortcuts
Search for Mail.ru, Amigo and Sputnik folders. Delete them including all files and subfolders. Pay special attention to the folder
C:\Users\[Username]\AppData\Local
C:\Users\[Username]\AppData\Local\Unity
C:\Users\[Username]\AppData\Roaming\MailProducts
Delete mail.ru shortcuts from the desktop and unpin such from the taskbar:
Remove URLs from shortcuts
Check shortcuts of all browsers. Delete all URLs from the Target field and click OK:
We hope this guide helped you to get rid of this unwanted website.