Kingsoft Internet Security is a chinese antivirus program. It is often spread as a sponsor software and installs without permission. The problem is that user does not know how to remove it because every word is in chinese language. Read about how to get rid of Kingsoft Antivirus (or Internet Security). 

Close the agent of Kingsoft Antivirus
Right-click the Kingsoft icon in system tray and exit the agent: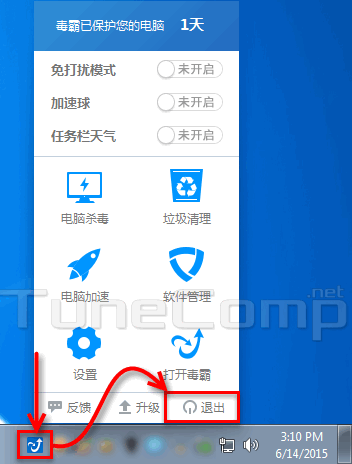 Confirm exit:

Remove Kingsoft Antivirus
Uninstall wizard
In Windows 7, 8, 8.1 go to Control Panel – Programs and Features.
In WIndows 10 go to Settings – System – Apps & Features.
Select ???? (Publisher: Kingsoft Internet Security, help link: www.ijinshan.com).
Press Uninstall/Change: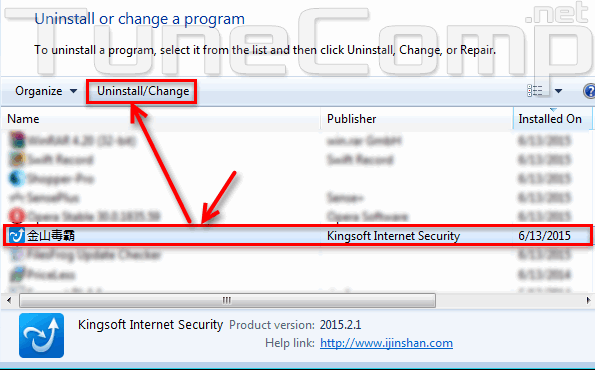 Press the button on the right:
Click the highlighted button:
Wait until the progress bar reaches 100%:
Close the window: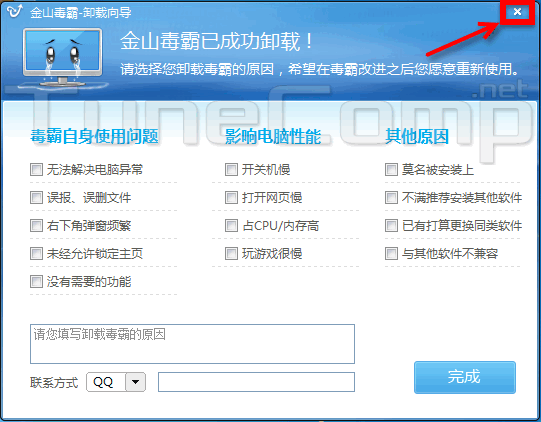 It may hang. In this case reboot the PC.
Remove all left components
Launch the Task Manager;
Go to Processes tab (Windows 7) or Details tab (Windows 8, 10);
Look for the following processes:
kxetray.exe (????)
kxescore.exe
kphonetray.exe (ShouJiKong Tray)
kminisite.exe
kislive.exe
Right-click the process;
Select Open file location:
Look for Uninst.exe or uni0nst.exe in that folder and run it:
Perform the uninstall of Kingsoft component;
Repeat for every process.
Remove shortcuts of Kingsoft Antivirus
There are usually two shortcuts: in the taskbar (quicklaunch) and on the desktop. They have an icon similar to Internet Explorer and lead to the site //duba.com: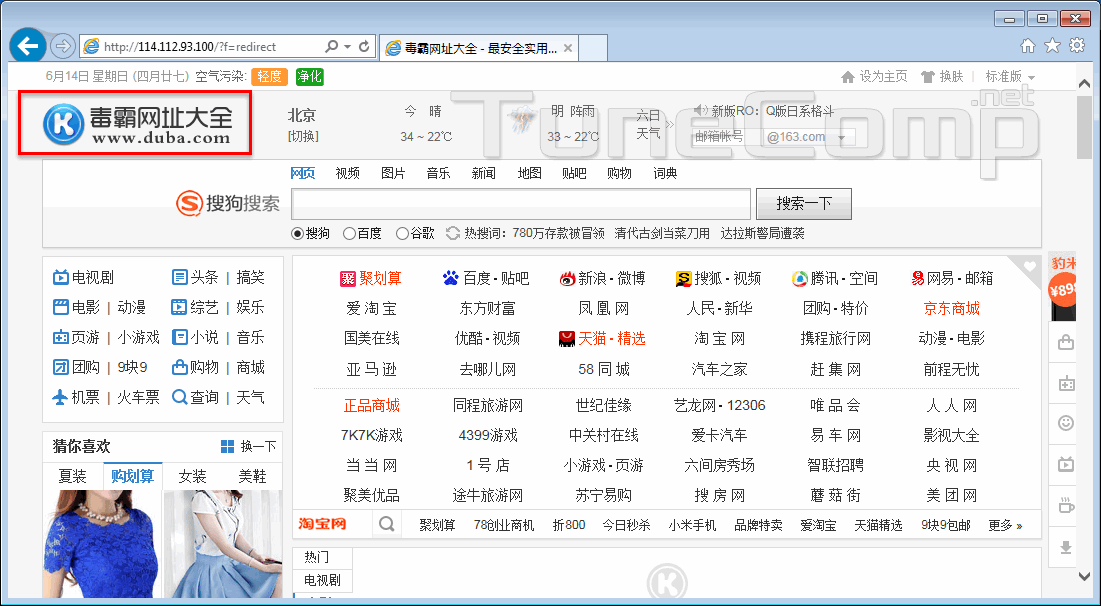 Right-click the shortcut in the taskbar and select Unpin this program from taskbar:
Then right-click the shortcut on the desktop and select Delete:
Delete files and folders
1. Clean the temp folder:
C:\Users\username\AppData\Local\Temp\
2. Delete Kingsoft folder in the following locations:
C:\Users\username\AppData\Local\ 
C:\Users\username\AppData\Local\Roaming\ 
C:\Program Files\
C:\ProgramData\
Clean the registry
Launch the registry editor: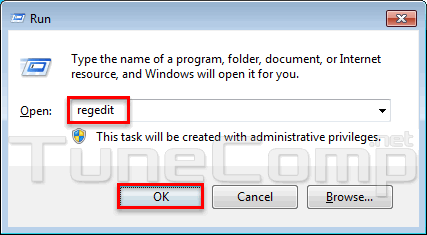 and search for chinese words:
?????? 
?????? 
???? 
???? 
????
How to search:
Click on Computer;
Press CTRL+F;
Enter keyword;
Press Find next:
Delete all found items:
Then press F3 again and again until you see the message Finished searching through the registry:
Automatic check for malware
Scan your system with AdwCleaner
and MalwareBytes Anti-Malware: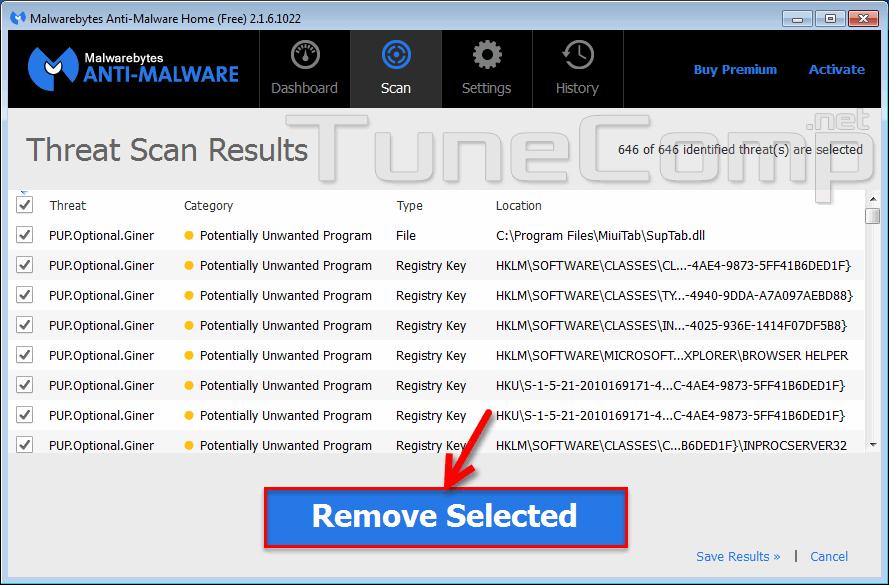 Maybe you have another potentially unwanted program or adware on your computer.