Sometimes a program can stop responding or behave unstable. It can happen because of damaged file opened in the app or because the app failed to close its another instance correctly. In this case the only way to fix this is to kill all processes that belong to the program. 
How to kill (force stop) the application in Windows 10
1. Launch the Task Manager.
2. Press More details.
3. Right-click on the problem app and select Go to details: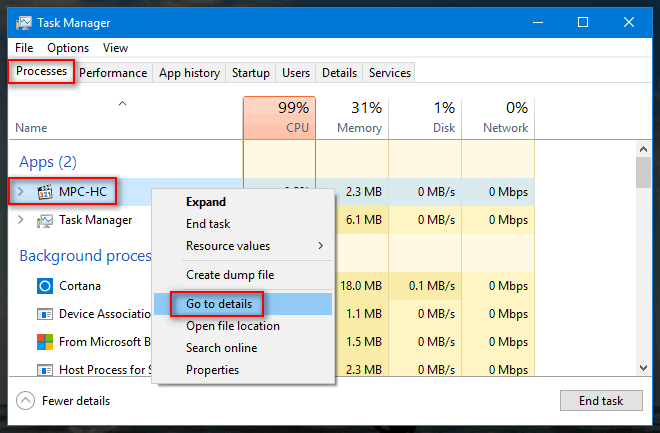 4. Right-click on the application's process and select End process tree:
5. Confirm the action: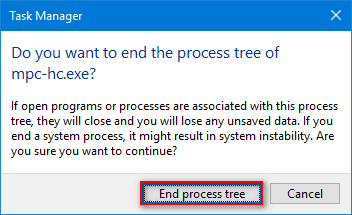 Wait for a couple of seconds – all instances of the app should be closed.