Usually, iStartSurf and SearchProtect are installed together. Read how to uninstall them and remove all their traces from your system. 
What is iStartSurf
iStartSurf can be classified as a browser hijacker and an adware program at the same time. Consists of a computer program and a website. It is absolutely useless for the end-user. Belongs to Greensky Technology Co., Limited.
Harm from iStartSurf
The search engine and the start page in every browser get locked to www.istartsurf.com and it is impossible to change them in a regular way.
How does iStartSurf get on computer
In most cases it is distributed as a sponsored software in bundles with freeware programs and gets on the computer during the installation. As a rule the user hurries to click Next.. Next… Install… and forgets to unset the checkbox like "Also install…"
How to uninstall iStartSurf from computer and completely remove it from browser
1. Uninstall iStartSurf application
Go to Programs and features (Windows 7, 8) or Apps & Features (Windows 10) and Uninstall iStartSurf:
Enter captcha and press Continue: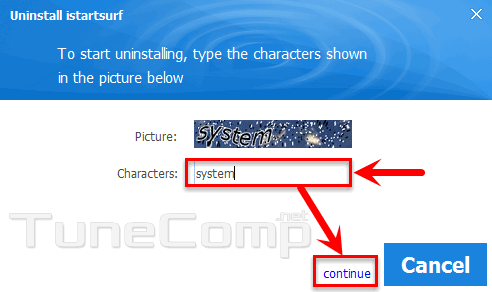 Wait… Then click Continue again.
Here set all checkboxes and click Continue:
2. Uninstall SearchProtect (related sofware)
1. Open the location:
C:\Program Files (x86)\MiuiuTab\
or
C:\Program Files (x86)\XTab\
2. Launch the file Uninstall.exe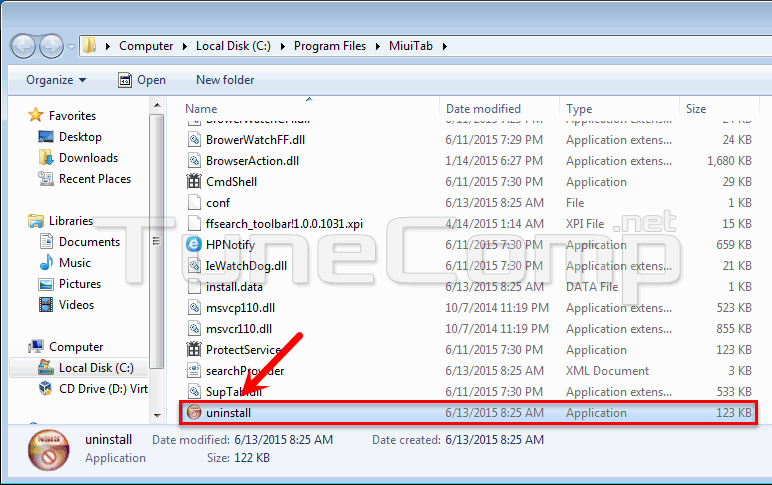 3. Complete the uninstall process and remove SearchProtect completely from the system.
4. Delete the MiuiTab (XTab) folder from Program Files.
3. Remove iStartSurf from registry
Search for malware elements in the registry:
Remove all registry keys containing the word 'istartsurf'
Modify the following registry values:
Default_Page_URL
Default_Search_URL
Search Page
Start Page
Start page Redirect Cache
Just delete the value data and press OK:
4. Delete folders
C:\Users\Your-name\AppData\Roaming\istartsurf\
C:\Users\Your-name\AppData\Local\Temp\
5. Remove iStartSurf from Browser
Remove iStartSurf from Google Chrome
Go to Settings: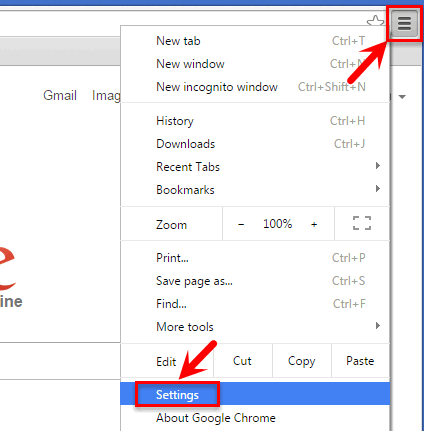 1. Change StartUP page.
Delete istartsurf and pree OK:

You can also specify your favourite page here. E.g. //tunecomp.net
2. Change New Tab.
Click on the Change link:
Specify another page or just clear the field. Then press OK to save settings:
3. Change Search Engine.
Select Google instead of istartsurf.
Press Manage search engines:
Delete istartsurf string.
Press Done to save:
Remove iStartSurf from Mozilla Firefox
Press Menu and select Settings:
On General tab press Restore to Default:

Then go to the Search tab.
Change Default Search Engine from istartsurf to Google or another you prefer.
Select istartsurf in the list and press Remove button:
Remove iStartSurf from Internet Explorer
Click the gear icon and select Manage add-ons:
Click on Search Providers.
Select Google and press Set as default: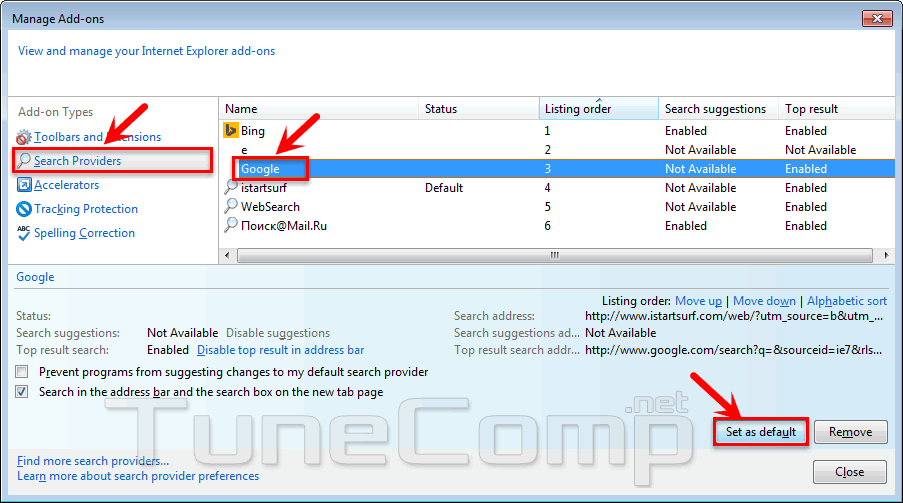 Select istartsurf and click Remove:
Then go to Internet Options:
Press Use new tab and OK: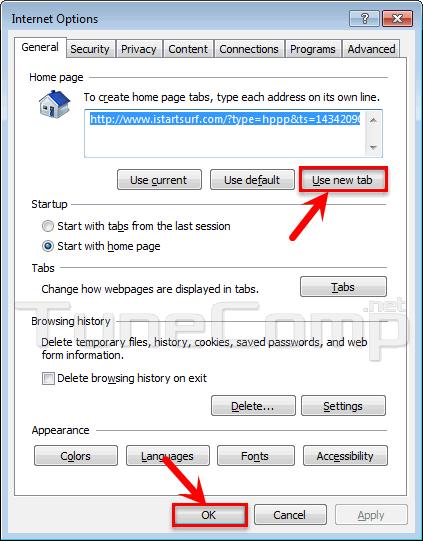 6. Repair shortcuts
Check if there is no URLs in the Target field. Repair the shortcut if needed:
7. Clean the traces of iStartSurf
AdwCleaner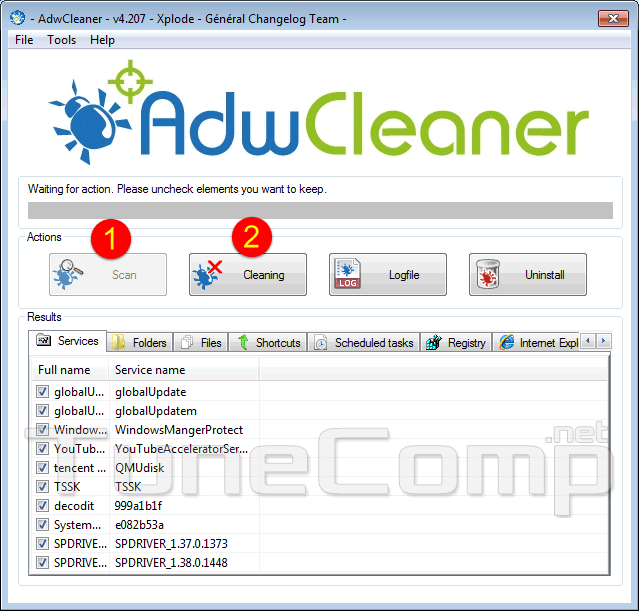 MBAM