What is Bestmediatab.com
Bestmediatab.com is an intrusive website (browser-hijacker). It is completely useless and is designed purely to generate revenue for its developers. Bestmediatab.com is set as a startpage without user's permission. It opens every time you launch the browser and you cannot change your startup page to another one. Here is how to remove bestmediatab.com hijacker from Chrome, Firefox, Internet Explorer or another browser and get rid of adware on your PC. 
How to remove bestmediatab.com
Step 1. Remove adware
Scan your system using AdwCleaner and remove adware and its installers: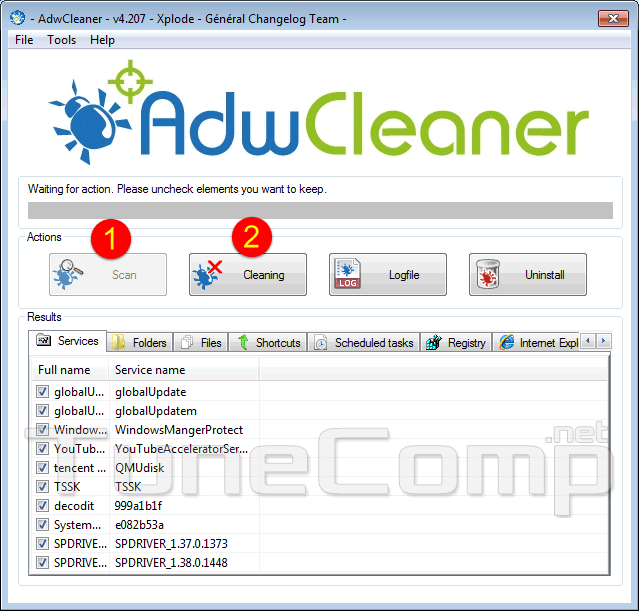 Step 2. Remove malware
Scan your PC using Zemana Anti-Malware or MBAM. Remove all found malicious and unwanted items:
Step 3. Clean the Temporary folder
Go to
C:\Users\YOUR-NAME\AppData\Local\Temp
Delete all files and folders inside. This is the folder where the adware and PUP instellers are usually located.
Step 4. Delete all recent downloads
Go to your Downloads folder, sort files by date descending and delete all recently downloaded files that might be the source of infection.
How to restore the browser after you removed bestmediatab.com
Step 1. Restore default search setting in the browser
Make Google the default search engine and remove unwanted url after that: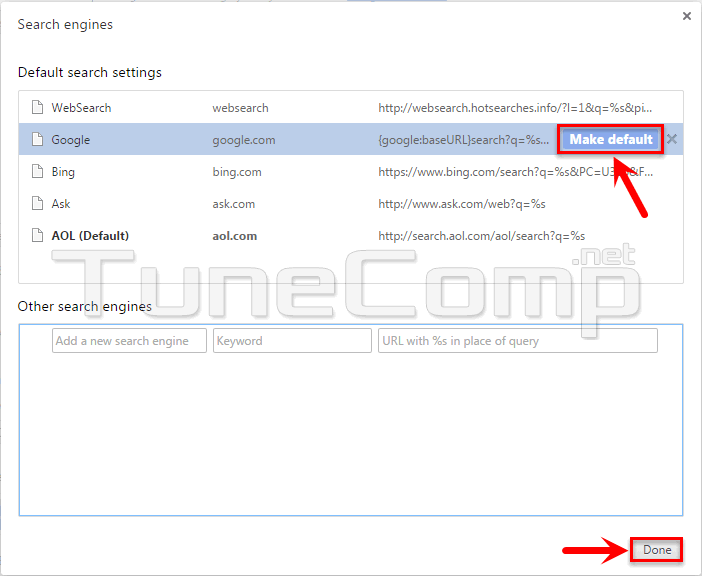 If the default search setting is locked use this guide to unlock it:

Step 2. Restore the startup pages and the home page:
Step 3. Fix browser shortcuts
Check the shortcuts of all installed browsers: Chrome, Firefox, Opera, IE, etc. If you see changes in paths or you see .bat instead of .exe, fix the shortcut following our guide: