Content Defender published by Artex Management S.A. is classified as adware. Often it is the cause of third-party ads and intrusive websites showing in your browser. As a result your browser works slowly and additional malware can be downloaded at any time.  You should get rid of Content Defender as soon as possible. 
Uninstall Unwanted Programs
Go to Control Panel:
Click on Programs and features, and look for Content Defender uninstaller. Press Uninstall to remove the unwanted program: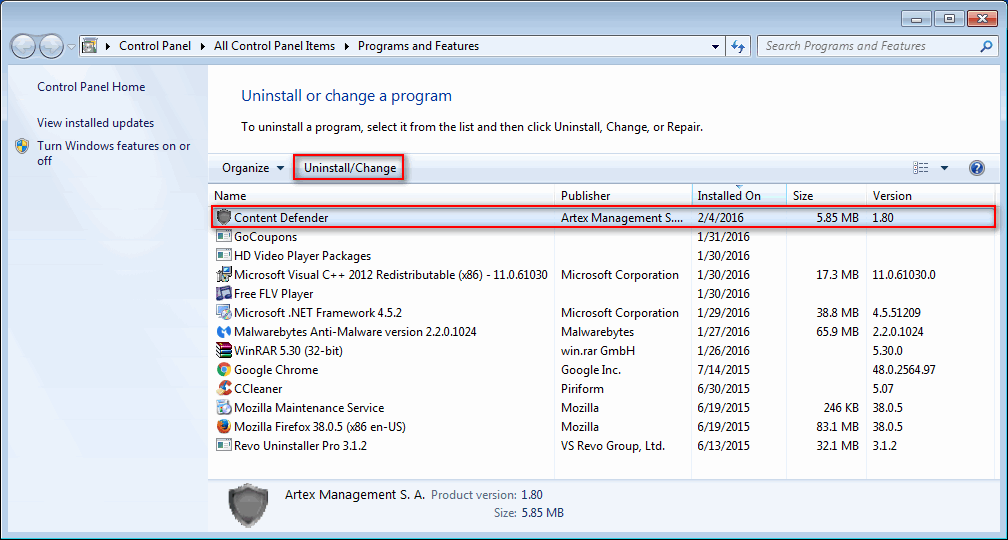 If the program is not listed proceed to the next step.
Remove Adware Using AdwCleaner
Download the latest version of AdwCleaner, press Scan, wait until the utility scans your system, then press Cleaning to remove Content Defender and all other PUP and adware: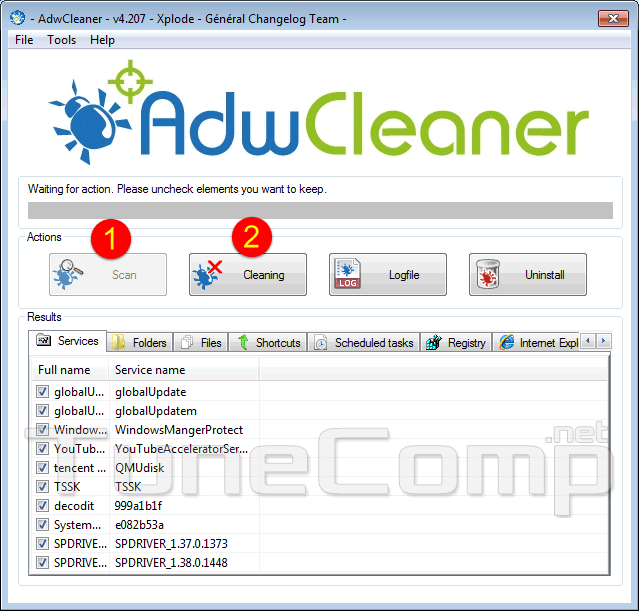 Clean Your System with Malwarebytes
Install MalwareBytes Anti-Malware Free, scan your system and remove all found items (details on how to download and use MBAM):