How to get rid of annoying Ad by PriceLess in browser. 
What is Ad by PriceLess
PriceLess represents a number of extensions for Chrome, Firefox and Internet Explorer that are added to browsers and inject ads right in the site content. The software is claimed to find best proposals and help user buy different things at lowest prices. In reality it is just a typical AdWare because it is absolutely useless and designed purely to bring a revenue to its developers.
PriceLess is distributed in bundles with freeware programs or files. As usual it is installed in a deceptive way – without asking the user's permission. Please read our recommendations on how to avoid the malware.
Examples of Ad by PriceLess
Banner 1:

Banner 2: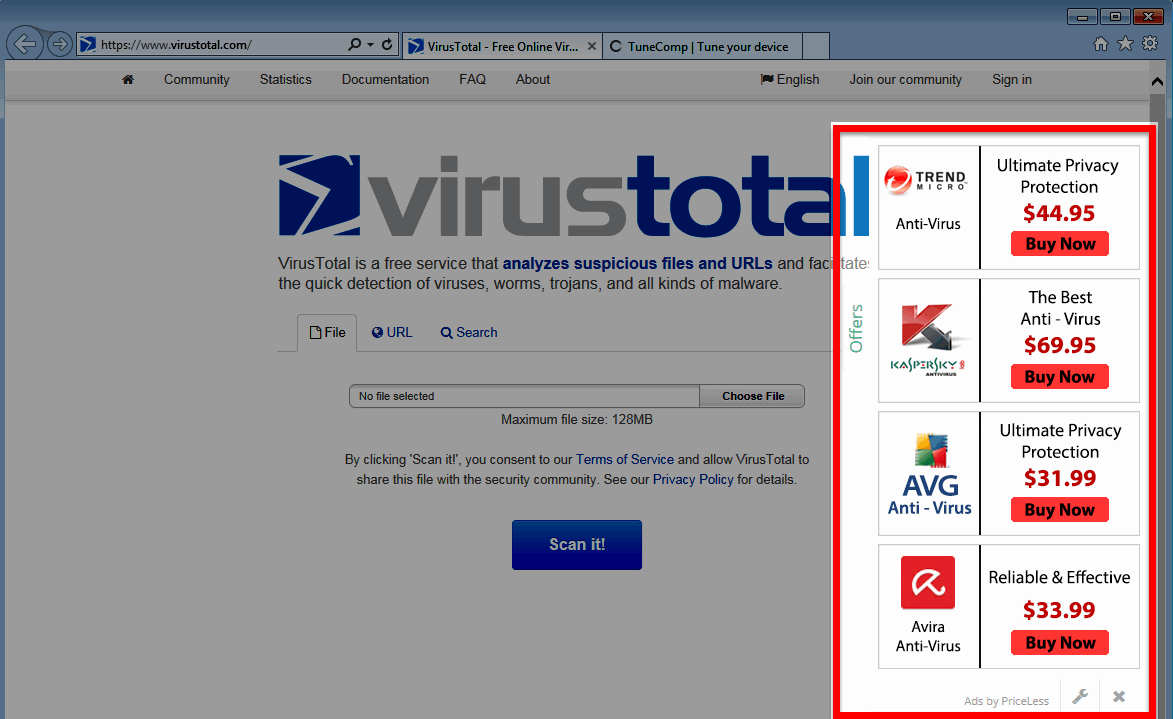 Banner 3: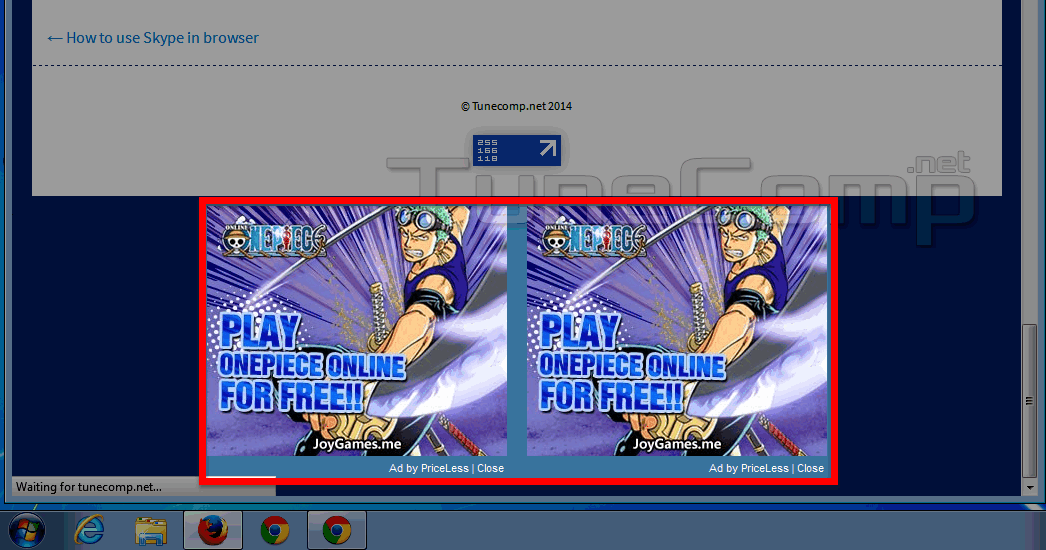 Banner 4:
The pop up window is overlapping the site and trying to persuade the user to install some additional unwanted software:
Harm from PriceLess
Web pages are loading extremely slowly because the unwanted extensions are constantly rotating ads.
Adware windows pop up and prevent from normal reading the sites.
Uninstall
Check if an uninstall key is present in Programs and features. If there is such try to launch it and perform the uninstall. If there is no key proceed to the next step.
Remove Ad by PriceLess from Chrome
Go to extensions and remove the following:
Remove PriceLess from Mozilla Firefox
The same thing: just remove the extension and restart Firefox:
Remove PriceLess from Internet Explorer
It is not so easy to remove PriceLess add-on from IE. Even after you delete components from disk the extension will be shown:
Launch the registry editor: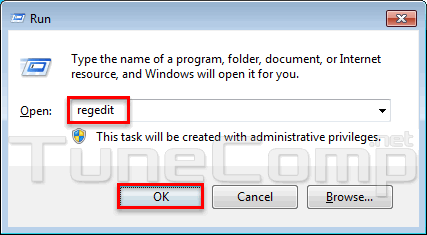 Search for 'priceless' and delete all found values:
Remove components by AdwCleaner
This will wipe dll-files. Scan and clean your system as discribed in the manual.
Manually delete files and folders
Delete the following folders:
C:\Program Files\PriceLess\