Below we will show how to disable the password request in Windows 10. 
Right click the Start button and select Run (or press Win+R):
Type control userpasswords2.
Press Enter or OK:
Unset the checkbox Users must enter a user name and password to use this computer.
Press OK:
Specify credentials of a user that will be automatically signed in. Fill in the User name, the Password and the Confirm Password fields.
Press OK: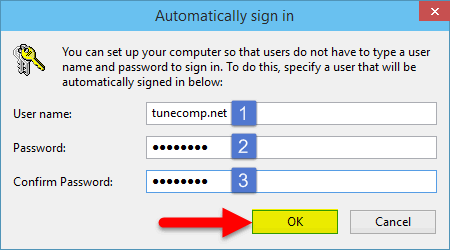 Reboot the computer to see the result.
As we see the automatic logging in works: